At least once a year.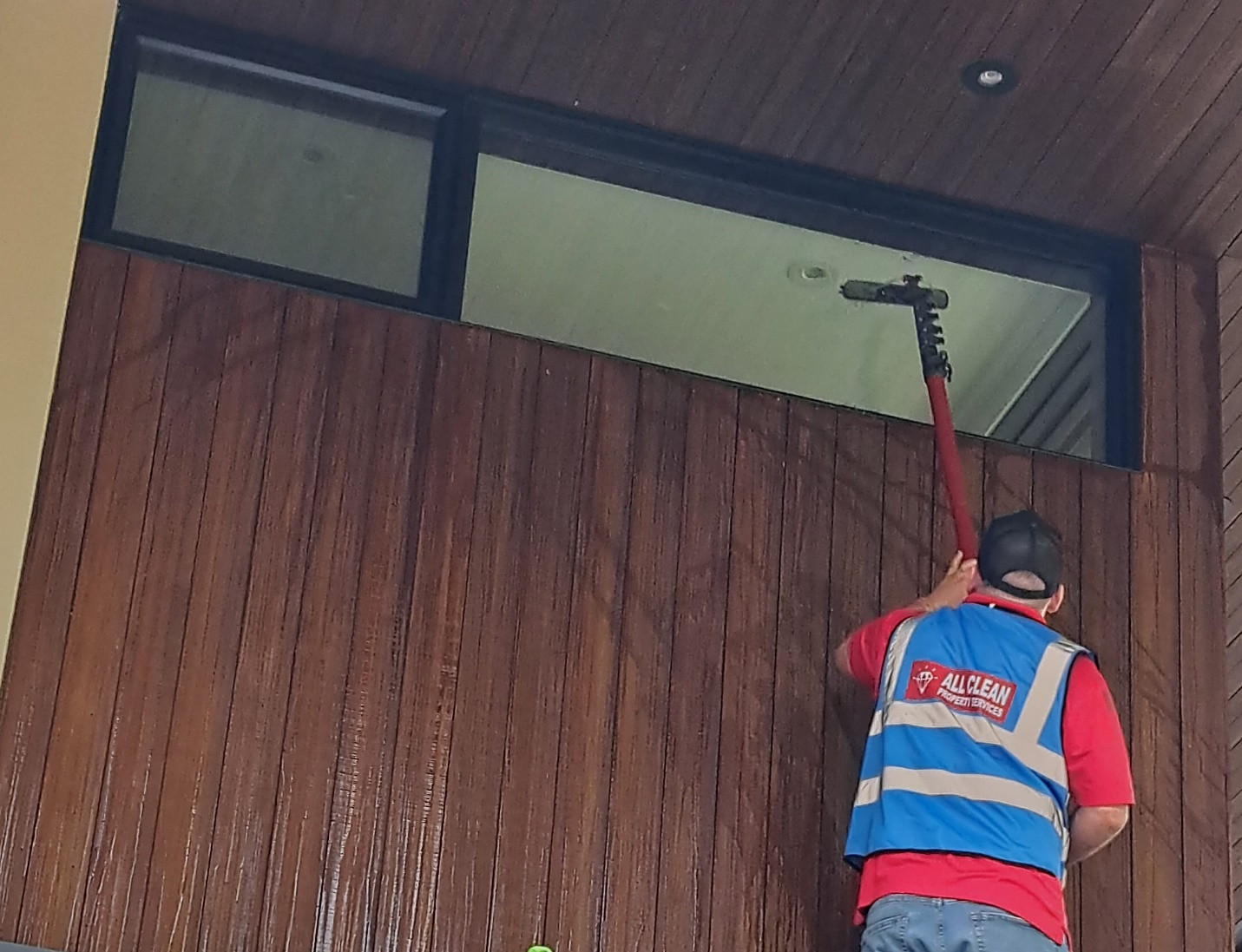 Window Cleaning in Glenora, Edmonton
This is among the most frequently asked question that I get from our customers. I tend to get this question after we have cleaned some seriously neglected windows and the customer sees the huge before and after cleaning results.
The quick short answer that I always give them, is to clean the windows at least once a year.
Here are the reasons as to why it is important to wash your windows frequently:
Helps maintain the windows
Cleaning your windows regularly enables you see small problem issues before they become a major concern. You can then take early maintenance care which is give you huge savings in the long run.

When you frequently cleanout the debris on the tracks, your windows open and close smoothly.

Improves Your Houses Appearance
Clean windows make your house look clean and beautiful. You feel proud and satisfied when your house looks well maintained. If you are selling your house, clean windows improve the curb appeal.

Your house gets more light
Clean windows allow more light to enter into your home. This gives the appearance of a spacious, relaxing, and inviting house.
Don't let yourself down with dust,grime,smears and smudge. If window cleaning look dirty and you keep procrastinating on cleaning them or no one in your household is willing to help you, call All Clean Property Services.
We utilize state of art equipment, green products and our highly trained staff are ready to give your windows a nice shine, catching every detail from top to bottom. You can expect us on time and organized throughout our entire service and we will leave every window clean and ready for you to enjoy the view.
Because of the above, we stay busy and will soon be booked up, so CALL NOW. 825-343-3394
Related Articles
How much does it cost to clean all windows in a house in Edmonton, Alberta?
Residential Window Cleaning in Edmonton