Do you want more time to relax or do other fun things? Getting a professional window cleaner is the best way to do it.
In this article I will give you 5 reasons why you should pay someone to clean your windows for you.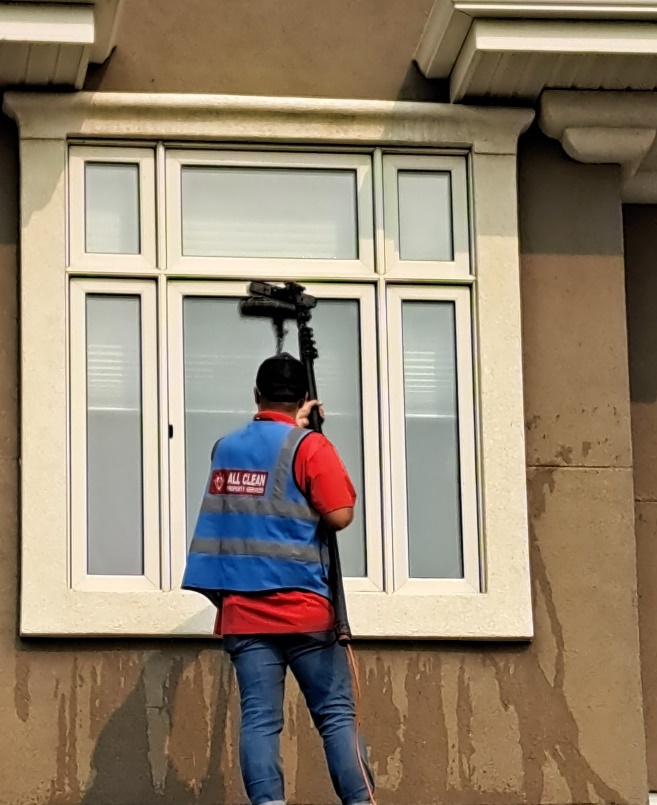 Window Cleaning in Windermere, Edmonton
Saves you time: Imagine that you come from work everyday and you notice that your windows need cleaning. However, the only day you can clean them is on your off day or the weekends. You can either plan to clean them on your off day or get someone to clean them for you, while you get your well-deserved rest. When you pay someone to clean your windows for you, you get time to relax, visit friends or do other important things in your life.
Safety: One of the most common causes of domestic injuries is ladder falls while cleaning or fixing things. Cleaning high windows may require the use of ladders and this can be dangerous. When you hire a professional window cleaner, they will clean the windows safely for you. Even the high and hard to reach windows because they have the right size ladders and equipment. They are also trained and know how to clean windows effectively and efficiently.
Professionalism: Have you ever tried washing windows and seem to get smudges and streaks on your windows? Professional window cleaners are trained to thoroughly clean your windows leaving no spots or streaks on them. Since this is something, they practice and do several times a day, they have mastered this art and will leave you windows clean in no time.
Contribute to the local economy: By paying someone to clean your windows, you are contributing to the local economy. Window cleaning provides hundreds of jobs to many people who eventually spend that money locally.
Makes you feel good: Paying someone to clean your windows is a win-win situation. You now have clean windows and they have earned money from providing you with the services. The clean windows enable you to have clear views, make you feel good and also makes your house look more beautiful.
Do you want more time to relax or enjoy any of the above reasons, call All Clean Property Services.
Our mission is to save you time by cleaning windows safely and in an efficient manner. We leave you feeling better and your house looking great.
Because of the above, we stay busy and will soon be booked up, so CALL NOW. 825-343-3394
Related Articles
How much does it cost to clean all windows in a house in Edmonton, Alberta?
Residential Window Cleaning in Edmonton