Gutter Cleaning in Spruce Grove
---
All Clean Property Services offers the best gutter cleaning in Spruce Grove at the right price. Our excellent knowledge of various gutters and buildings in the area allows us to deliver exceptional service. We take advantage of the latest technologies to provide the quickest and the most extensive gutter cleaning services.
---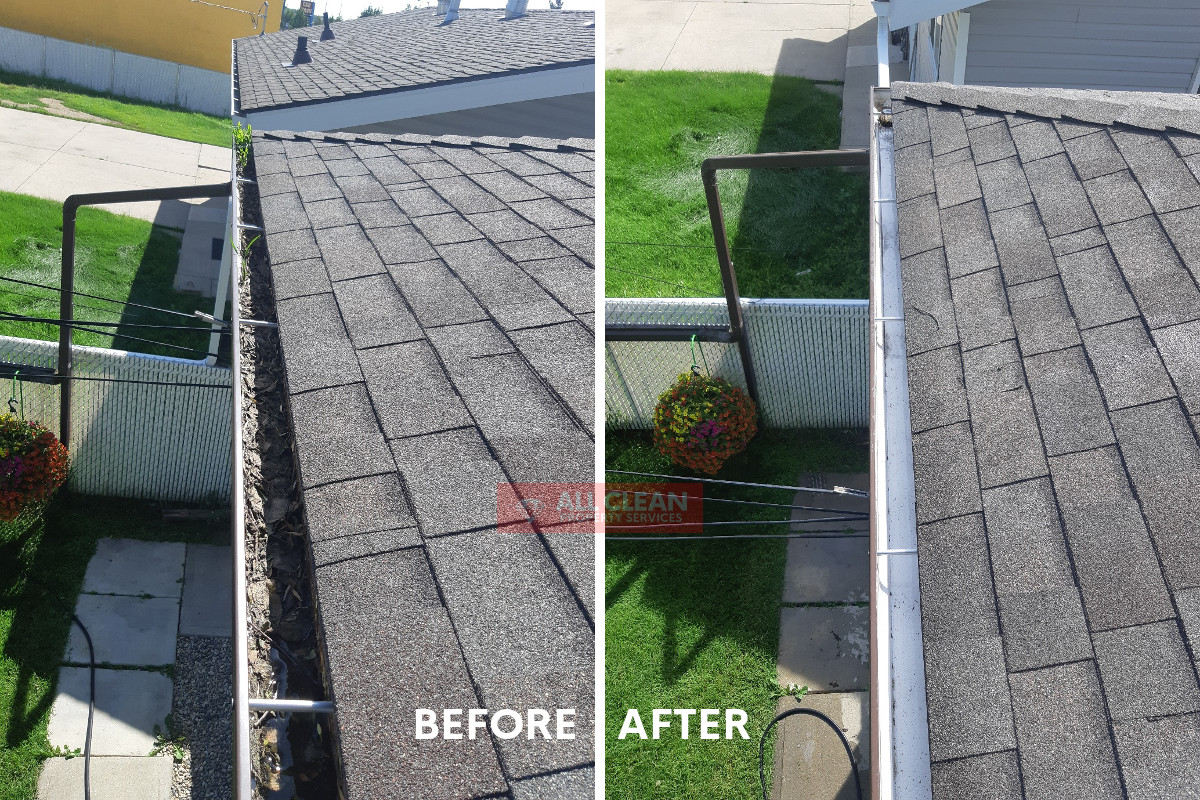 ---
Hire us with Confidence
We are Bonded, Licensed and Insured. We carry full worker's compensation as well as liability insurance. All Clean Property Services is insured to do work on ladders at your roofline, which most landscapers or "fly by night" companies are not insured to do. A landscaper is insured to cut your grass—what happens if that same landscaper falls from a ladder and is not properly insured to work at your roofline? The answer is you become their health insurance plan or worse–their retirement fund.
Request a quote now!
---
TRUSTED BY CLIENTS
What our clients say…
Rating 5.0:
★★★★★

97 reviews
Patrick and Mu were extremely professional and it was evident how they took pride in their work to provide us with excellent service in window washing and gutter cleaning.We would highly recommend them - really appreciated their attention to detail and customer satisfaction.Thank you!

★★★★★

(2017-06-14)


Brad & Carol


Edmonton

Superb, professional work from Patrick and staff. Reasonably priced, on time, courteous and friendly. Gutters cleaned exceptionally well and all windows sparkling like new. Even took pictures of all gutters to show how clean they were. Screen cleaning included with window cleaning and even changed 4 hard to reach exterior light bulbs at no extra cost! Very pleased and will use this company again. I highly recommend All Clean Property services. You will be pleased as well!

★★★★★

(2018-10-26)


Maurice H.


Edmonton

After 32 years our home is new again! Patrick and team worked diligently, professionally and thoroughly. Did an awesome job...eaves, windows, siding, deck and concrete patio. Can't say enough, will use their services again, and no hesitation recommending them to anyone! Thanks so much!

★★★★★

(2019-05-19)


Patty D.


Edmonton

Job well done ... vey pleasant to deal with - have been using company for several years. Would highly recommend the company.

★★★★★

(2018-10-19)


Quentin T.


Edmonton

All Clean Windows does a superb job at a reasonable rate and in a professional, friendly manner. I recommend them to all my friends and no one has ever been disappointed.

★★★★★

(2018-04-12)


Irene L.


Edmonton

Blown away by this crew.... arrived exactly on time and did an amazing thorough unhurried job way exceeding my expectations.

★★★★★

(2018-05-20)


Misha S.


Edmonton

Very courteous and hard working people (Julian and Patrick). They cleaned our house exterior from top to bottom (gutters, siding, windows, and decks) and it looks great! Would highly recommend them to everybody. Will be calling them back next year.

★★★★★

(2018-08-06)


Jamie M.


Edmonton
Choose professionals. Choose ALL CLEAN Property Services.
Our work is Guaranteed (If we have overlooked something just call us within 48hrs of your completed job and we will come and rectify for Free).